Night Train has temporarily shut down submissions so we can get caught up. We're busy with AWP, and with some staff turnover. We'll be back later in 2015. Meanwhile, if you've submitted, please be patient while we work through the submissions. Thanks!
Welcome. Please read this page in its entirety before submitting. It won't take long, promise.
Aesthetic:
We publish literary fiction and poetry. Before you submit to us, please read the journal. We are in the process of creating extensive archives pages with many samples. Our First Ten Years anthology is another great way to understand what we like. You'll find that we're equally open to work in traditional and experimental forms.

Guidelines:
We accept submissions via Submittable. The link to submit is conveniently located to the left and also at the bottom of this page.

We accept Firebox Fiction submissions year round (it's possible we may take a short break here and there to recharge our batteries, but we'll announce it here in advance). Stories accepted will be published on this site as part of our recurring Firebox Fiction feature. Our goal is to publish one story per week, but that's completely dependent on the quality of the submissions. We're optimistic.
We accept submissions of longer stories (between 1,500 and 5,000 words) during the reading periods noted on Submittable. If you don't see an option to submit longer stories, it's because we're closed to them at that time. Please try us again later. Stories accepted will be published in our annual Anthology. We'll offer the anthology on Amazon and we will also bring many copies with us to the annual AWP Annual Conference and Bookfair to sell at our table--your words will be out there. (Please note: Firebox Fiction stories accepted and appearing on the site will not necessarily appear in the anthology--in fact, they probably won't.)
We also accept submissions of poetry. Please go to Submittable for details on reading periods. If you don't see an option to submit poetry, it's because we're closed to them at that time. Please try us again later. Poems accepted will also be published in the anthology.

Please submit in .docx, .doc, .rtf, or .txt format. For short stories, please use double-spacing, one-inch margins, a readable font (like Times New Roman) and include page numbers on every page except the first. You can submit up to three Firebox fiction pieces (under 1,500 words) per year (more, if we tell you so), six poems per reading period, or one full-length story (1,500-5,000 words) per reading period.
Simultaneous submissions are fine, but please inform us immediately if your submitted work has been accepted elsewhere. 

Sorry to be repetitive, but here goes: please do not exceed 3 Firebox submissions per year; 6 poems, or 1 full-length story submission per the respective reading period.

Email or snail mail submissions will not be read.
Submissions received outside the reading period as defined above will not be read.
Firebox submissions over 1,500 words--right, will not be read. Same goes for full-length stories over 5,000 words. As you know, we're writers ourselves, so we're trying to play nice in the literary journal sandbox. But we've been around long enough to have learned many lessons.
Payment and Reading Fees:
We regret that we can't offer payment at this time, but we intend to offer one contributor copy of the print anthology, at least, depending on fate, circumstance, and the generosity of our friends. We are handsome, however, and we think that goes a long way.
As for reading fees, being writers ourselves, we are very sensitive to this issue. We seriously considered charging a nominal submission fee to help us cover the costs of running the operation. But, after much debate and reflection, we decided to stay true to our founding mission of being a no-fee publication. We will rely on other ways to raise funds to keep this labor of love alive. Thanks!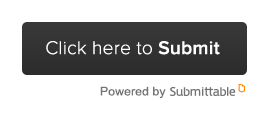 Questions? Contact editors@night-train.org