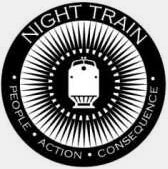 In the Garden
by Sue Miller
My grandfather watched,
steadying himself on his cane, giving
direction instead of wielding a spade.
Each shovel full of dirt an omen as I tried
not to think about the symbolism
of this moment. I found out
that day he was afraid
of snakes -- something I'd never known
until I hit a nest, started flinging them
onto the compost heap.
How he danced! Skittering
out of the way of the reptiles as they
flew. I wonder if all that adrenaline
made him more alive, if the afterglow
had his heart pumping, inside
those lungs blooming with growth,
alive the way you can only feel
when you know for certain
it will end.
---
Sue Miller lives in Connecticut with an assortment of goldfish. She has been an editor for Story Garden 6 and NFG and is one of the founding members of GUD--Greatest Uncommon Denominator magazine (http://gudmagazine.com). Publication credits include APT, elimae, Gin Bender Poetry Review, Green Tricycle, Poor Mojo's Almanac(k), Right Hand Pointing, Thieves Jargon, Tryst, VerbSap, Whistling Shade, and others. Find out more about her at her website: http://zzinnia.com.