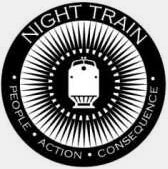 Backyard
by John A. Nieves
After the tree fell,
six hours slid away from you
like a snake into the brush.
You spent the night telling the stump you were sorry,
but decapitation was hard to forgive,
even a loving caress left only splinters.
The next morning sun scraped your windows
and the squirrels pushed up a grate,
moved into the eaves of your house.
Your children called you
giant killer
,
avoided your eyes like they were bedtime.
You pawed at the sawdust, but even that fled.
At dusk, you were still sitting with your back against your victim,
tying and untying your shoes,
wiping your sweat with blueprints.
The day had left no new shadow,
no meal to sate the famished sky,
no pool, no picnic table, nothing to stop the night from eating you alive.
---
John A. Nieves has poems published or forthcoming in journals such as: Redivider, Fugue, Minnesota Review, Cortland Review, Adirondack Review, New Mexico Poetry Review, California Quarterly and Florida Review. He received the Charles Conway Memorial Award at the Florida Suncoast Writers' Conference, the Estelle J. Zbar Poetry Prize from the University of South Florida, finished second in this year's Elizabeth Curry Poetry Prize competition and won the 2010 Southeast Review AWP Short Poetry contest. He received his M.A. in Creative Writing from USF in 2006. John is currently enrolled in the Creative Writing Ph.D. Program at the University of Missouri