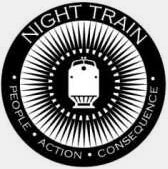 The Poacher
by James Alan Gill
Deliver me from my enemies, O God. See how they lie in wait for me. Fierce men conspire against me for no offense or sin of mine. I have done no wrong, yet they are ready to attack me. They return at evening, snarling like dogs. They wander about for food and howl if not satisfied. But I will sing of your strength; in the morning I will sing of your love.
--Psalm 59
Dee Pratt set out through the woods that lay behind his house. The trees were old, mostly hardwoods broken by a few stands of perfectly rowed pines, planted by New Deal workers where eroding fields once lay. Over a rise, down into a draw. In late winter and early spring, the creek would swell and flow swiftly along its path, but now it was still. Water pooled among damp edgeless rocks. He moved along the bank until he came to a spot where the gravel bottom rose above the water, and he crossed this bar.
Above the next ridge the land leveled into a meadow where Russian olive trees grew around an old houseplace, the stones of the well and foundation scattered among the grass like gravemarkers. Dee Pratt sat on one of these and lit a joint. The sky was a blue circle cut from the canopy of trees.
After a while, he heard music floating from far off, a tune he had known from childhood, and he began to sing the words softly—
Though like the wanderer, the sun gone down, darkness be over me, my rest a stone; yet in my dreams I'd be nearer, my God to thee
—and then he remembered it was Sunday, and that a small country church lay just to the west. The music swirled around him and was overtaken by a gust of wind.
He knocked the burning ember from the rolled paper on the sole of his boot and put the unsmoked portion in his pocket. He grew a small crop of marijuana amongst the flower gardens and vegetable patch behind his house—never sold it, just enough for himself—and no one ever noticed because most people can't tell the difference between hemp and delphinium.
At the end of the meadow, the land fell away into a low place, and there amongst the trees, far from any road, sat an old car body, a Model A coupe. Often, when Dee passed this way on his usual walks, he made up histories on how it ended up here in the first place. But on this Sunday morning, he heard a man's voice and stopped, half thinking it had been in his head. Then he saw a figure crouched inside the car and recognized the barrel of a gun pointed at him through the gaping hole where the windshield had been.
"What are you looking for buddy?" the man said from the car. Dee could make out the ghostly white of his face amongst the shadows.
"Just taking a walk." Dee's throat knotted up, and he cleared it. "Beautiful day."
He waited for a response from the man, but none came. The mouth of the gunbarrel stayed fixed on him. "Are you having any luck?" Dee said, even though he knew that the season for deer didn't start for another month.
The man said, "Your tromping through the woods probably scared off any luck I'd've had." He leaned forward a little in the car, and Dee saw a flash of his features: pale smooth skin blotched pink with the cold; narrowed eyes beneath the brim of a camouflage hat. The man spit a wad of phlegm onto the hood of the car. "You live around here?"
"Not really," Dee said. "But I probably ought to get going that way."
"I'd say it'd be a good idea."
Dee stood for a moment more, then started walking out of the clearing in the direction he'd been going. He planned to continue on over the next ridge, then circle around and come out behind his house. "So long," Dee said, but the man said no more. He hesitated turning his back on the car body, but walked on past the wreck. Trying not to seem in a hurry. Trying to go on as if he had been oblivious to the malice the man had sent forth, and soon enough he was over the rise, out of sight and gunshot.
When he reached his house an hour later after taking his circular route through the woods, he was exhausted. Not from the walk itself, but from the trembling shock that would not leave his chest. He imagined the man's finger resting against the trigger, thought of the tiny motion it would take to pull it, and how no one would have found him for a long time. This man, this person who knew nothing about him, had dangled his life on a string, and Dee could only stand there, helpless to do anything about it.
***
From an early age, Dee Pratt had a natural understanding of electronics, and right out of high school he had gone to the University of Illinois to study electrical engineering. He thrived on the work, but soon realized that most of his classmates weren't there to understand how to control the power of electricity for the good of humanity, but instead to laugh at racist jokes and ogle female underclassmen, many who seemed as if their sole purpose in coming to college was to be ogled.
He joined protests against nuclear weapons and Apartheid and the school's mascot Chief Illniwek. He stopped going to class, but continued working through the text books on his own. He stopped drinking alcohol but smoked marijuana at the end of each day.
After two semesters, Dee was put on academic probation, so he returned to Matin County and found a job as an appliance repairman in a shop on Market Street. After a year of making minimum wage while the owner overcharged customers who didn't know enough to guess they were being ripped off, he quit that too and vowed to never do anything for money that didn't somehow help people. At the least, he hoped not to harm them.
About this time, the Matin County Hospital started its first life-flight helicopter program, so Dee Pratt took the courses to become an EMT and started working as a flight medic that winter, but because of the nature of medevac, all of their cases were severe traumas. Within the first two weeks he'd seen a car pushed a half mile by a freight train while two young women were still inside; a man whose shirtsleeve caught in a tractor's PTO and tore off his arm; a ten-year-old who drove his four-wheeler off a thirty foot bluff while riding with his older brother. Even those who had lived would never be the same, and Dee began to question his role in all of it. Small as his paycheck was, he believed he was being paid for nothing.
Then on the Fourth of July, at the city fireworks show, a ground burst set off the whole display, and one of the guys who had been lighting was caught right in the middle of it. There was only a small clearing near the river levee, and the helicopter had to come in over power lines and trees. The pilot had flown Hueys in Vietnam and had always been calm under the pressures of the job, but on that night, when they flew in, Dee saw his eyes change: he brought it in low over the river, staying down between the level of the trees lining the banks, smoke from the fireworks over the water like morning fog. Truck flares burned around the clearing marking the landing site. Before the skids touched down, he yelled back to Dee, "pick up the casualties and get the fuck back on."
Dee jumped out with his heart about to explode, nearly choking on the thick summer air mixed with burning sulfur and had the injured man on the chopper in less than ten minutes. The pilot had them airborne before the door was latched shut. Dee pumped some morphine in the man, but he was dead by the time they touched down.
The story was on the three local television station and in the paper, and they all said that the landing the pilot had made was next to impossible. The mayor gave him a commendation, but the pilot took a leave of absence after the whole thing, and Dee quit before he ever came back.
Now there was nothing, and all he could think to do was retreat. He bought a rundown cinderblock house on nine acres with the little he had saved, and it was here that he found his place in the world. People who knew him or knew of his skill brought broken TVs and stereos for him to fix, and soon word of mouth spread that he was excellent and cheap, and he was able to make enough to get by.
His house became filled with old electronics parts, wire, tools, things that no one saw as useful anymore, and with these he could help people. Once he charged a single mother five dollars to fix her fifteen-year-old tv that had been struck by lightning after the man on Market Street had told her it would cost at least a hundred. This made Dee happy.
His gardens made him happy, and his daily walks made him happy, as he had been on the crisp fall morning he had run into the poacher, taking a walk through the woods behind his house to clear his mind before working on an old couple's toaster oven.
But now that happiness had drained away, and for a week afterward, Dee didn't set foot in the woods, for which he didn't make excuses or place blame, but openly attributed as cowardice, a flaw in his own character, and for maybe the first time in his life, that idea bothered him. Three nights in a row, he heard a single gunshot and tried to convince himself over and over that it wasn't worth thought, that the poacher in the woods didn't concern him at all, but the idea that someone was keeping him from living this life he'd finally found made him want to act. But this wasn't some symbolic sign-holding against the great evils of the world. This was his fight alone. And so he did nothing.
***
On Tuesday morning, Dee drove into town to drop off a tv he had fixed for an old man named Clarency who lived in a dilapidated trailer near the edge of town. Most people regarded Clarency as the town bum, though he didn't sleep on the street or panhandle on the corner. He seemed content to live without any concern for the usual things that motivate most people in this life—a better paying job, a nicer house, clean clothes, love—and that fact alone made him crazy in the town's eyes. For no normal person would be content with the 413 dollars a month he received from the VA for his being wounded in Korea fifty years before. And even if one was satisfied, it was expected that you live in a way that masked that fact: daily baths and changes of clothes; joining in social circles—at a place of business, a church, a tavern, or all three. But Clarency always seemed to drift on some strange orbit that only crossed paths with the more prominent satellites from time to time.
Dee Pratt first met him at the salvage yard, both of them looking for anything useful that people had thrown out, though each had very different ideas of useful: Dee had two computer cpu's and a five disc cd player; Clarency had a bicycle wheel with no tire and a metal stool with a leg cut off short.
They began talking, with Clarency asking Dee what he was going to do with the things he'd found. Dee looked down at his hands, as if he were deciding at that moment how he would use the items, then shrugged his shoulders. "Mostly for parts so that I don't have to charge people so much. But one of these days, man, I'd like to hook it all together, everything I've got in my house, the juice running through all of it at the speed of light. Now that would be something."
Clarency smiled and nodded, like he understood exactly why Dee would want to do that.
Since then, Dee would drive by the old man's place about once a week in the four-door 56 Chevy that he'd had since high school, and on the last visit, Clarency complained that his tv wouldn't show a decent picture any longer, even though he had just purchased a digital satellite dish and a year's programming with his last government check.
Dee offered to take a look at it, and in fact had fixed it that same night, so now he carried the set into Clarency's empty front room and put it in its place on top of an overturned garbage can that served as the old man's entertainment center. In the time that Dee Pratt had known Clarency, he'd come to admire him, saw a wisdom in the way he lived his life outside of society without the cares and worries of trying to strive with the rest of the world, and he told him about the poacher in his woods, seeking insight and advice.
"Well," Clarency said, rubbing his cheek with the flat of his hand. "I can't rightly say. I've known men to kill deer outside the law like that. Done it myself a few times when meat was low."
"It's not really that that bothers me," Dee said. "I don't really care what the man does in his own life, except now I'm afraid to go out in my own woods."
Clarency nodded his head and sat down in a wooden chair. His eyes seemed to become clear, as if he were focusing on some thing floating in the air between them. "I've known that fear. The first time we took fire in Korea, I hunkered down in the mud and bawled my eyes out. Men was runnin all around me, but I couldn't bring myself to move until someone goin past reached down and grabbed my coat. Maybe he thought I was dead, because when I raised up, seemed like he smiled at me for a second, then took off a runnin again, and I took off after him. From then on, I never was afraid like that. I was scared, but never enough to just stop doin."
Dee stood looking at the old man—his brown felt hat with a ragged feather stuck in the band, his crazy mop of dirty gray hair coming from beneath it, blending into his beard—and tried to imagine him a fresh-faced boy in the cold Korean winter.
Then Clarency stood quickly and went over to the cable spool that he used as a table. "Look here at these. Guy showed em to me uptown." He pulled out two pieces of paper from his pocket and laid them on the table. One page had four black dots evenly spaced, and the other had a black square with white patterns across it. "Now, look at these here four dots a long time and then tilt ye head back and tell me what ye see."
Dee stared hard at the page, trying to keep his eyes from focusing on just one of the dots. His vision blurred, and the white seemed as if it were moving in the light. He sat there looking for almost a minute, then started to tilt his head back slowly.
"What do ye see," Clarency said.
"I don't see anything. What am I supposed to see?"
"A circle."
"I must be doing it wrong then."
Clarency just grinned at him.
"Is this some kind of joke?" Dee said in a half laugh.
"No, now," Clarency said. "Try this otheren."
Dee looked at the next design. He stared hard, letting the shape begin to blur and move, waiting longer than he did on the first one. He titled his head back and saw nothing but the ceiling.
"Did ye see Jesus?" Clarency said.
Dee shook his head. "I can't do this."
"Just keep on a tryin, and this time close your eyes as you tilt ye head back." Clarency demonstrated with a slow movement. "Like that."
Dee tried again. He felt that if he looked any harder at the page it might burst into flame. The image became haloed in blue. He tilted his head back and closed his eyes; he could feel them rolling around behind the lids.
"Do ye see Jesus?"
"I see something," he said with his eyes still closed, "but it ain't Jesus.
***
On the way home, Dee saw a thirty-year-old Chevy Luv truck parked in the ditch a mile from his house. It wasn't what he'd expected from the poacher, but had instead imagined something like the many trucks he saw driven in town by young men, raised on lift kits with oversized mud tires, megaphone exhaust tips clamped over narrow pipes beneath the back bumper. He'd even seen one truck in particular with white adhesive silhouettes of deer tracks and antlers pasted to the back glass with the caption IF IT'S BROWN, IT'S DOWN, and had stared at the driver trying to recognize the face of the man sitting in the rusting car body. Now Dee felt ashamed at his assumptions; he hated hypocrites, especially when he found himself to be one.
Dee pulled to the side of the road and climbed out, looking for more clues as to who this man was. The truck had been spraypainted black, even over the rust that had eaten away the metal above the wheel wells and below the doors. A Care Bears coloring book on the dash, along with a few cassette tapes. An International Brotherhood of Electrical Workers sticker pasted on the rear glass.
Dee Pratt imagined this man playing with a little girl, smiling at her as she showed him the pictures she'd scribbled across with crayon. Imagined him going to work each day with the knowledge of how to direct power in useful ways. Knowledge that Dee shared with him and the brotherhood to which they belonged. When he'd seen the truck on the road, he'd known it was the poacher's without a doubt, but now he told himself that he must have been mistaken, and drove home wishing he'd never stopped.
***
Later that night, the air had cooled just enough to condense into a thick fog hanging over everything, and if someone had walked up to Dee Pratt's house, they would have seen the lights on, shining pale like a distant sun behind storm clouds. Had they gone inside, the front room would be empty. All of the shelves and boxes and crates full of electronics gone. The wood floor bare, except for a thick layer of dust resembling coal ash.
Outside again, a faint murmuring, a human voice would have been heard singing a tune with no words, floating out from one of the outbuildings. Then, a yellow light around the cracks of the metal sliding door, where inside, stacked from floor to ceiling along three walls, were tubes and circuit boards and different colored strands of wire from every piece of electronic equipment ever known. But no person ever came to witness this. There was only Dee Pratt, wiring a thick piece of housewire into a fuse box hung on a rotting plank.
He felt a nervous excitement about what was going to happen and could feel the blood rise up his ribcage and stop under his arms. When he finished wiring the circuit, he carefully held the ceramic edges of a fuse, turning it slowly into place, and the lights dimmed to almost nothing. A hum rose around him, then sparks filled the air, falling like confetti. Everything went black, and the smell of burnt copper and rubber was overwhelming. Dee could see nothing but the bright white ghosts of sparks falling against the darkness.
He squinted his eyes, waiting for them to adjust, and when they didn't, he closed them, and there was no change in what he'd seen with them open. Only the sound of his own breathing. He stood in the dark building, watching flashes of color bounce against the backs of his eyelids, listening to a silence he'd never known before.
"That's what you call infinity," he said. "That's what you call beautiful."
***
Dee walked into the woods, his usual path of trees and earth and sky now a monochrome of moonlight. He crossed the creek and came to the houseplace, where he sat on the cool grass between two parallel lines of almond bushes, their blooms long gone, on what must have been the path to the house.
He considered leaving more than once, but his body wouldn't rise, not out of some conviction, but rather from a lack of will. Then he heard a soft padding of leaves that was separate from the noises of the night. He sat still, listening. There was nothing. No noise now save for blood pumping through his ears. Then a gun barrel banged against metal. A faintly whispered curse. The brush of coat fabric.
Dee moved closer to the ridge, and lay against a small berm of dirt left from an uprooted tree, trying to see down to the old car. Then, a white pillar of light from the poacher's spot swept across the landscape, scanning for the bright glow of eyes. He pushed his body close against the embankment as the light passed where he lay. Then darkness.
He watched the moon through the stippled leaves overhead, hanging just below an overhanging limb and tried to keep calm, watching until the pale circle had completely passed the topside of the branch the same way one might watch the second hand on a clock.
He kept imagining his own voice, what it would sound like, the words it would make, and then, almost without his consent, he called out, "Just leave, man. Just go on home. I don't want trouble, but I don't want you here."
Wind. Branches. Leaves. Then, the poacher: "Who the fuck is that?"
Dee expected his voice to tremble, but it was strong now: "Just go on. I haven't done a thing to you, but you return every evening with your gun because you aren't satisfied with what you're given. You think the rules don't apply to you, or that you've been wronged by them, or maybe you do it because you think you won't get caught. Because who will know? Who will care? Will you? Will your family? Will the church folk across the hill? Will I, crazy old Dee Pratt?"
He realized he was yelling now. Realized that he couldn't hear anything but his own voice. Dee stood and walked up the bank and looked down where the car sat amongst the shadows of the trees. He stretched out his arms and said, quietly, as if speaking to someone standing next to him, "There's nothing I can do," and then he dropped to his knees.
He waited for the gunshot. Waited for the spotlight to blind his eyes. Waited for the poacher to call out with a curse. Waited. And when there was nothing, he stood and slowly took a step forward, then another, on down the hill, slowly, measuring each step, the way an animal might approach, and when he came level with the old car body, he realized no one was there.
For a moment, Dee Pratt considered looking inside to make sure that the poacher was gone, but he knew it didn't matter if the man had quietly slipped through the woods back to his truck or was crouched hiding in the floor of the wreck or standing just out of the clearing with a gunsight leveled on his chest.
He simply turned and started back up the hill, then across the house place's meadow, walking faster and faster, until now he was running, laughing out loud with the cool night air burning in his lungs. The moon lit up the path in front of him, showed him each tree and downed log, each sapling's branch and creekbed stone, and he ran on and on, until he came into the sparse muddy grass of his own backyard just as Orion cleared the black eastern horizon, and for while, he was not afraid of anything.
---
James Alan Gill holds an MFA in fiction from Southern Illinois University at Carbondale, and his work has appeared most recently in The Common, Crab Orchard Review, Fried Chicken and Coffee, and Colorado Review.