1st Place
$800, publication in Night Train Spring 2003* and a one-year subscription.

2nd Place
$500 and publication in Night Train Spring 2003*

3rd Place:
$100 and publication in Night Train Spring 2003*
(*All winners receive 2 copies of this issue)

We will accept submissions from August 15, 2023 through December 15, 2002 only. Entries received before or after will not be considered for this competition. You are, however, welcome to send submissions to our general submissions mailbox year round.

Because we want your best, so we're giving you time. Forewarned is forearmed.
Yes, submissions must be between 2,500 and 7,000 words. (No, we won't disqualify your entry if it's a little higher or lower.)

Because, with all due respect, we say so.
No, not for this competition.

Yes, it will be

[email protected]

. Please send all inquiries about this competition to that same mailbox.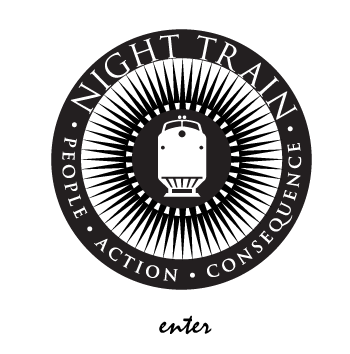 Yes, click here for our address. Write "Yates Award" somewhere on the envelope.
$10 (that's ten US dollars) for each story submitted
100% of the reading fee will go into the administration of this contest and the publication of Night Train.
We will accept payment through PayPal, credit card or by paper check. We will have the aforementioned online options capability before the reading period begins.
Yes. Multiple submissions are fine
DeWitt Henry, author of The Marriage of Anna Maye Potts, and a co-founding editor of Ploughshares. He will read all entries BLIND (i.e. he will not know who wrote any story until after he chooses the winners).

In Spring of 2003. Okay, that's a little too wise ass. We expect to publish this issue in March, 2003.
In Broken Vessels, Andre Dubus says, "Richard Yates is one of our great writers with too few readers, and no matter how many readers he finally ends up with, they will still be too few." His works include Revolutionary Road, considered (humbly) by one of your Night Train editors to be one of the five best American novels of the 20th century. The editors here have always admired his work. Naming this competition after him is done so to honor his memory, and hopefully to increase his readership. We do not presume to suggest you write a story "like Richard Yates." Only that you continue in your writing to strive for Night Train's most basic tenet as stated in our Writer's Guidelines: excellence.

For additional information on Richard Yates, here are some links: pif magazine, Richmond Review, LA Weekly, Ploughshares.

Sorry. Please click here and ask it