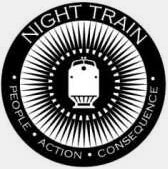 Potatoes
by Sue Williams
Once we were through, I carried them everywhere, not minding the dirt on their skins. I'd place them in the pockets of my long, green cardigan, or lay them in my bag where I knew they'd stay cool. It was like tending newborns. I almost feared they'd break.
Naturally, it was to do with your job. That's how we'd met, of course — you passing me those crisp brown bags stuffed with Fen onions, tomatoes from King's Lynn, and homegrown Granny Smiths. You'd a sign above your stall: a Union Jack with white space at the centre — BUY BRITISH, it said. One Friday morning, when you leaned in close and whispered that the pears were French, I knew you trusted me. It wasn't long until you took a quick lunch break and offered me falafel from the Veggie-Burger Van. Sitting in the sun at a plastic table, the record stall beside us playing "Lucy In The Sky", and the smell of ground coffee filling our heads, you took my hand in yours. I was surprised to find it earthy from handling the spuds. "You should wash," I said, "before eating."
"It's fine," you said.
I suggested sanitizer.
You laughed. "D'you over-boil your veg?"
I should have known, right then, we'd never work.
When you asked me round for dinner, you didn't draw a map. "Fifth longboat from the bridge," you said. "Mine's the Moby Dick." And I know you think I didn't admire your artwork — the fish you'd painted round the circular windows and the long, grey whale with its perfect spout — but I was simply considering your way of life. What happened to the waste when you flushed the toilet? Was the heating system adequate? Was everything insured? The window boxes were lovely. Parsley, geraniums, lemon verbena, all grown from seed — and if I seemed absent-minded, it's not that I wasn't impressed. See, the wind was messing my hair up, and I itched to go inside. Well, who wouldn't, with a feast like that cooking on the hob? The rabbit stew was succulent, the dumplings inspired. I just couldn't eat with us swaying like that. It takes a while to adjust.
I remember you so well. In a stripy shirt that had ripped at the cuff, you looked bohemian, swarthy, unshaved. You said, "My life is organic."
I said, "What do you miss?"
But when you held me close, your earthy hands were perfect, sliding down my front, unpicking every button; and I loved the feel of your dirt on my flesh, and the smells of the market in your hair. Those nights in your bed, as the boat gently knocked, swinging ever-quicker as I rode your bulk, my skirt spread around me, my buttons undone, and my breasts bumping softly — never before had I felt so real, so wanted or so right. In the night, you'd whisper the things you believed — that ghosts were real, that Christmas was commercial, that Pagans were the only ones who grasped life by the root. And though, because of Mother, I still went to church each Sunday, I noticed the leafmen peering from the beams and the mermaid bosses in the fan vaults overhead.
You affected me. Always.
I wish I'd affected you.
You gave me those potatoes when you told me it was over: "You are who you are, and you're different to me."
I explained that I was changing.
You said, "No, you mustn't ever."
"I've grown to like it here."
You said, "
Tolerate'
s the word."
You couldn't accept it would take me time to excuse the river's breath; or eat your plates of unwashed kale, not minding the bugs on my fork. But I would have. For you. Because of those moments. Your fingers in my hair, your stories, your words.
"I'll still see you," you told me, "when you come to the market. We'll be friends, okay?"
All I had left was a bag of King Edwards I vowed to never scrub.
I'd keep them with me, leave them whole.
---
Sue is a British writer living near Boston. Her work has appeared or is forthcoming in Night Train, Narrative, Salamander, Redivider, Greatest Uncommon Denominator, Gargoyle, and elsewhere. She was a finalist in the "River Styx Schlafly Beer Microfiction Contest" and won first prize in the Flashquake contest, "Less Is More". Sue works as a Promote-to Editor at Narrative and is a writing instructor at Grub Street. You can find her online at: http://www.suewilliams.co.uk.