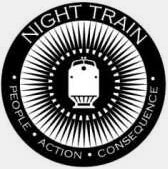 Last Open
by Meg Pokrass
We heard the sound of an opera playing, smelled cookies baking before we crossed the threshold this time, before our realtor, Frances, could pick up three new glossy sheets on 2369 Laurel Lane, gasping at the astounding price reduction.
We'd seen this home before, (it was the very first one we'd looked at) when it was overpriced, and I was just starting to show, had finally stopped vomiting and wishing to die. The seller's realtor, colorful hair extensions, a retro Ozzie and Harriet style apron, wearing just her socks out of courtesy, appeared from the kitchen. "Welcome, welcome!" she said, shaking my hand limply, then Alan's hand, (he wiped it on his pants afterward). "You are ready to pop now, lady!" she said looking at my girth.
Hors d'oeuvres were waiting in the dining room, an open bottle of Chablis. Pasta salad, fresh cherry tomatoes with real basil leaves, anise cookies. Frances, our realtor, said, "Renata, thin as ever. I'm only mad with envy."
"Looks yummy, really," Alan said, with a slight fake British accent.
"Oh look, little tea cookies!" I added, in an exaggerated British, far more cartoonish than Alan's. Alan would have to try and top this next time, if he wanted to play my game. We recently started using different accents in different Sunday open homes now, because it was too funny. Frances paled, looking at me strangely, as if she were pregnant herself—her lopsided furrow deepening. All of the sudden—I wondered if she were married.
"Explore," Frances said, "You two, just the two of you." She winked at the other realtor—they put arms around each other, like best friends, wandered into the warm kitchen. Frances seemed close with all the female realtors we met, though with the men, she was pricky, all business, acted as though she'd never met them before.
Alan started searching for hidden speakers immediately, as soon as we were out of sight. "So goddamn sophisticated out here with their opera in the shitty suburbs, right?"
"And so homey for the pregnant bitch," I added. It bothered me too, the staging, predictable all leather furniture, large vases of colorful flowers in the main rooms. We weren't supposed to use a bathroom without permission, but I was dying.
"Come in," I whispered, pulling him in to the master bathroom, closing the door behind us. "Wow" he said. "Look at this sunken tub shit, like a jacuzzi." We locked eyes while I peed a stream that felt strong as a garden hose, or a horse. I remembered the smell of my mother's pregnant piss. I used to run in after she'd use the bathroom to sniff my invisible brother or sister's spirit. Mom's pee smell was bitter and peppery, different than mine.
My tits were so swollen they looked like tubers. Even when Alan caressed them gently, they hurt. "Udders" I called them, I loved to say it now. He kneeled and hugged me hard while the stream kept flowing, so sweet, I nibbled his earlobe medium hard. "Will you be my mother?" he asked. He asked that a lot.
I could hear the two realtors, talking in full voices about the wonderful neighbors on this block, the luckiness of this particular pricing, the seller's desire to find "just the right buyers for emotional reasons," how quaint it all was.
"I'm getting so hungry," Frances said to her friend. "I think I'll indulge in Babette's feast here if you don't mind." The other realtor laughed. "Miss Frances, who do you think this feast is for?"
I pictured Frances eating, rolling her eyes at the other realtor, stuffing her face. I wiped myself slowly, carefully as Alan watched. "Quilted toilet paper," I said. "Boy, that's nice."
"Nowhere better than an open," Alan said, unzipping.
I looked at us in the mirror, and noticed Alan's bald spot from that angle. This bathroom was for people that came in a kit, that did everything right, whose pee was water, harmless. Taking Alan in my mouth felt as old and comforting as our apartment in the city, its drafty doors, tiny kitchen without a dishwasher. Making Alan happy. Home. he kissed me and told me it was over, we were done with this bullshit fluff.
---
Meg Pokrass lives in San Francisco. Her stories and poetry have appeared or are forthcoming here: Keyhole, Pindeldyboz, Smokelong Quarterly, Wigleaf, Elimae, FRiGG, Word Riot, DOGZPLOT, 971 Menu, Thieves Jargon, Eclectica, Insolent Rudder, Chanterelle's Notebook, Toasted Cheese, 34th Parallel, Bent Pin Quarterly, The Orange Room, among others. Meg has recently joined the team of staff editors for SmokeLong Quarterly. Check out www.megpokrass.com for links to her stories and poems.