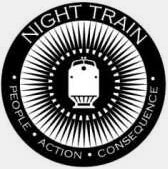 Bionics
by Liesl Jobson
The sandwiches linger on a stainless steel platter in the rec room of Harmony Home where my grandmother works. A net thrown over keeps flies off the food.
"Take one," says my grandmother, but the bread has splayed apart, revealing thick smears of institutional margarine under dried out curls of ham.
I wave them away, saying, "No thank you, Gran," even though I am hungry and feeling faint. A strong lemony antiseptic never quite covers the scent of piss, even in Gran's office where her cigarette smell is comforting. She is the matron. I need a quiet spot where I can study for my test tomorrow.
"What are you studying today?"
"
Love in the Time of Cholera
. It's our set work."
Gran shepherds me along, like she does with her patients, into the nurses' lounge that is empty, but for a cigarette balanci