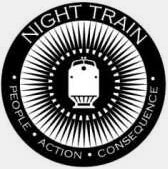 Interview: DeWitt Henry
by Rusty Barnes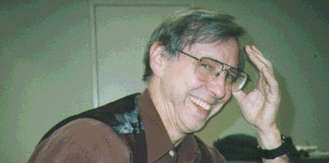 Below this paragraph you'll find the nuts and bolts of a short autobiography, the whys and wherefores of a life spent in service to excellent writing in various guises: fiction writer, editor, memoirist. DeWitt's service to the writing community is most easily seen in these terms, the public signification. What's missing is the inspiration he provided and still provides for me and countless other graduates of the writing program at Emerson College, the example of a literary life lived excellently, an example of honest success, and an example of a literary person who gives and gives to his peers and students without thought of return.
Born 6/30/41 in Wayne, PA. Radnor High School, 1959; A.B. Amherst College, 1963; M.A. in English, Harvard Univ., 1965; Ph.D. English, Harvard Univ., 1971; completed requirements for M.F.A. University of Iowa, 1968 (did not take the degree). Married Constance Sherbill 1973; two children Ruth Kathryn Henry born 1977; David Jung Min Henry born 1985. Granddaughter Eva Luz Henry born 2003. Sister Judy Friedericy; brothers Charles (deceased 1999) and John T. Henry (deceased 2004). Founding editor of Ploughshares literary magazine, and active editor and director 1971-1995. Interim Director of Ploughshares 6/2007-10/2008. Professor, Writing, Literature, and Publishing, Emerson College, 2006 to present; Associate Professor 1989 to 2006: hired as Assistant Professor 1983; Acting Chairperson 1987-8; Chairperson 1989-93.
His most recent book is Sweet Dreams: a Family History, from Hidden River Press.
NT: This is an absolutely mesmerizing memoir, first, thank you for it. I wonder what prices you paid putting your family's and your struggles on the page. You let your brother Chuck speak for the family near the end of the book, and he disagrees with a great deal of what you wrote. How did you reconcile his version of your life with your own? How have Connie and Ruth and David reacted? The remainder of the family?
DH: These are hard questions. The short answer is that I believe that life-drawing, to use the metaphor from painting, is not about the model; the model is the means to the art's truth. Getting the models to believe that is another matter: one's spouse and children, one's siblings, and one's friends and acquaintances over a lifetime. Recognizable "real people" in art tend to assume that the art is about them, when it's not. Strangers don't care about them. They aren't newsworthy entities. Nor is good memoir about the memoirist. The character and life of the memoirist is only an occasion for writing about the reader: the reader's heart; the reader's need for clarity and meaning. There is always the risk of failed art, of course, when literalness fails to serve figurativeness.
Connie has always been vigilant about our family privacy. But I was surprised after I published SAFE SUICIDE to get a call from my sister Judy, who was upset by the implications of incest in my account of her revealing her body to me when I was thirteen. She said that she was hurt by it. She could never let her grandsons read this. She wanted me to cut it out of the book, even though the book was at press. My heart was torn. The incident was central to my reading of my personality and our family dysfunction, where we all echoed our father's alcoholism in our subversions. I had written the scene and it had been published on campus and won a prize while I was still in college. It had been in earlier versions of the unpublished family memoir; and I had cannibalized and published it as "Subversions" in
The Nebraska Review
, which I had shared with her: all without complaint. As an artist herself and as the mother of my nephew John, who had been an artist (and whose early death from AIDS was partially the subject of "Subversions"), she understood the stakes of art's truth, I thought. One of her son's most powerful paintings is called "LA Sunrise," where a couple is naked in bed in a motel room. The man, recognizable as the artist's father, is sitting and staring with despair at partially closed blinds that glow pink with the sun and otherwise cast bars of light over the end of the disheveled bed. The woman, recognizable as my sister, is sprawled in agony, her left hand nearest the viewer, clawing the sheet. She is looking round-eyed with anger and despair at the viewer, her body tense. They seemed to have tried, but to have been unable to have sex. The tension between them, the regret and the rage, have to do with inability and rejection. Both seem to be victims. This was my nephew's way of painting his parents' divorce. My sister had said about this painting that she has long since accepted art's invasion of her life. But when it came to my writing about her, she had simply put up with it and said nothing all these years, assuming that it would never be published. I asked her to forgive me. I also sent her Thomas Larson's book about contemporary memoir as an emerging art form, THE MEMOIR AND THE MEMOIRIST: READING AND WRITING PERSONAL NARRATIVE (which states these problems as well as anything I have read). She and I both live with the necessities of the art.
With my brother the problem wasn't so much hurting his feelings as it was in challenging his own necessary fiction about our past. He objected to early drafts of my memoir supposedly on the basis of facts. His version was a white wash, of course, and it was contradicted by the witness of my mother and other siblings as well as by all sorts of documentary evidence. He had his own reasons—or needs—to see our parents' marriage as "happy" and our upbringing as positive. Yet oddly enough he was proud when "Distant Thunder" (the early childhood section in my memoir) was reprinted in THE PUSHCART PRIZE, and apparently handed it around to his colleagues, friends, and patients.
With my wife and children, the reactions are even more difficult. Neither of my children have ever objected to what I write about them. My daughter Ruth once said she was only sorry to learn what I was thinking in silence while she was growing up and hoped we could talk more. My son appears to be disinterested, and has recently become an avid blogger about himself. Ruth herself is an artist, poet, and hip-hop performer, who chronicles her life in ways that may prove difficult for her children later on. In any case, Connie has been my primary conscience figure and a fierce protector of their privacies. She has never been inclined to offer herself as a metaphor in pubic, so the nature and necessities of my art are difficult for her, and thereby difficult for me. Where there is a precipice of heart, soul, and talent, I tread with care. Necessity is everything.
NT: Much of the book centers on your father and his place in your life. Do you feel as if you betrayed the sanctity of your family's memories in writing the book?
Again, in my brother Chuck's eyes, I did. One of the most enigmatic things he ever said to me was, "Never forget that you are the product of pain." Did he mean the pain of his putting up with my writing because he loved me? I think he did. Or did he mean my father's pain in loving us all, taking our ridicule as his due, and dedicating himself to the family he had almost destroyed through his alcoholism? But no, for the rest of us truth was therapeutic. My father had been rescued by psychiatry. My mother's approach to him, herself and us, was through psychoanalysis (she went on for years to ghost write a book with Kenneth E. Appel, who had treated Dad). Truth was also tinged with oedipal tensions. As we worshipped Mom, Dad was the heavy, the family millstone. Chuck was the only one who wanted to see Dad differently, and who later in life, even though he himself was a surgeon, imitated Dad's materialism. He was also the only one of us to succumb to alcoholism himself. In writing the book, I honestly believed that truth would set us free, all of us, including our children in their lives.
NT: It seems as if you spent a lot of time on the connective tissue between already-published essays. Did you always intend these essays to work together?
DH: The backstage secret of SD is that I finished earlier drafts of it years ago. Originally I had a grand design, which included a careful parallel between my father's imagined coming of age and my own, and which I then wanted to project in imagining my daughter's (she was eight at the time). I thought the first draft was a masterpiece, even if it weighed in at over 400 pages, and then the gauntlet of rejections began. Finally, I began cannibalizing what I could from the ms. and trying my best to make self-standing essays out of episodes, sometimes by adding a new frame and other times by stealing from other places in the ms. Better than half the book appeared in periodicals that way, and I later took some of those essays and fit them into SAFE SUICIDE ("Subversions" is a good example). All of this took place over twenty years. Meanwhile, I removed the opening section about my father and went back and cut and revised the rest of the book, over and over again. Then I wrote the new opening, "Keep Candy Handy," and the problem became how not to repeat the material, or at least the literal words, that I had used in SAFE SUICIDE. I did some paraphrase, rewriting, and deliberately cut much of the "Subversions" material, which I felt was distracting from the emphasis on other topics and larger points. I also in rewriting added more touches of adult narrative wisdom. Finally, under the astute hectoring of Debra Leigh Scott, my wonderful editor, I clarified and developed some loaded details about my mother and myself and tried, in places, to normalize my style. One particular breakthrough was in the epilogue, where my closing sentence about my daughter was "I want her free." In revising, that became "She is her own story now," which is much clearer and to a richer point.
Of course, one of the hardest things in this process, besides avoiding repeating myself, was keeping the perspective of Sweet Dreams to my perspective (of self, of others, of life) at age 52, when in fact there were troubled years to come, and I had written about them—my midlife passages—in "Arrivals" and other essays in
Safe Suicide
, and now in doing this final revising, I was age 68.
Back to your question, though, I expect all of my work to fit together—as a whole larger than the sum of its parts—if it is good, if is true.
NT: How do you feel about today's publishing environment? I know you've experimented with some print-on-demand publishers. How has that worked out for you?
I think readers, writers, and book-people as a whole have come to recognize the market-driven limitations of trade publishing, and that there is more openness to judging work on its own merits rather than on how much capital some conglomerate has invested in it. This has been the emphasis of small presses and the non-profit sector all along, but the internet, social networking, blogs, list serves, and similar developments have made successful niche publishing more and more possible. Fiction, and even more, my sort of experimental memoir has joined the status of poetry, in a sense. Instead of considering 10,000 copies in hard cover as the definition of feasible publishing, now 500 copies in the hands of "fit readers" is a satisfying goal, aided and abetted by intelligent review media, and impartial awards panels. Bravo to Jaime Gordon and McPherson & Co. with the National Book Award, an example I hope proves to be a true harbinger rather than a token.
There is an increased toll on the writer. The two presses I have worked with, Red Hen and Hidden River, are wonderful in editing and producing a book and getting it up on Amazon and other on-line sellers. But they have no real resources for marketing, no full-time publicist, no funds for space advertising or for sending the writer on tour. All that is up to the writer to pursue. I imagine soon that such presses and their writers will form new marketing collectives, with a special focus on the internet. There is also an opportunity on the internet for selective, genre and theme-driven book clubs.
As a writer, to be honest, I have no idea how many copies I have "sold." After two years, I have yet to see a royalty statement from Red Hen. I do see statements from the University of Tenn. Press for THE MARRIAGE OF ANNA MAYE POTTS and from Beacon Press for SORROWS COMPANY, BREAKING INTO PRINT, and FATHERING DAUGHTERS, and they are all still in negative figures. But I am gratified, overall, by the response from readers that reaches me, by audiences I read to, and by appreciative, intelligent review notice. The work is all in print, and even after it sinks to 2-millionth in Amazon sales rankings (we all know better than to take those seriously, but we track them anyway), it is out there in the world, on the record, and finding new readers.
NT: Has the fact that you've spent a lot of time on narrative non-fiction these past few years altered the way you feel about writing narrative fiction? Has the literal truth of your writing outshone your comparable fiction?
DH: I feel somewhat articulated by David Shield's REALITY HUNGER, where he makes the case for himself as a fiction writer that he has progressed forever, as an artist, into the art of fact. But only somewhat. I am proud of my novel (as he is of his novels). And I do feel up against silences necessary to Connie and my children, and even silences about me necessary to me. I started back into fiction with "King Kong's Own Story," my retelling of the 1939 film from Kong's point of view. And I have been working for some years on a story about municipal officials in my suburb of Watertown. The first blush of working on that was one of researching public facts, things in the town paper. But as I tried to get inside the public figures, and as I started to imagine and invent private lives for them—their parents, wives, and children—I got stalled. Now I'm feeling ready to get back into it.
NT: Did you have any models in mind for the type of memoir/book you wanted to write?
DH: Initially, the richest and most inspiring memoir I knew was STOP TIME by Frank Conroy, at least if you don't count Wordsworth's THE PRELUDE. As I wrote more, and at different stages in the years of revising, along with Conroy, I loved Maxim Gorki's autobiographies, especially CHILDHOOD. Once I started teaching memoir writing, in addition to these two, I studied Annie Dillard's AN AMERICAN CHILDHOOD (besides her humor and her lyrical prose, I loved her optimism), the Conroy-influenced THIS BOY'S LIFE by Tobias Wolff , and the Wolff-influenced THE LIARS' CLUB by Mary Karr. I respect but was never smitten by Nabokov's SPEAK, MEMORY. I liked Russell Baker's GROWING UP and Maureen Howard's FACTS OF LIFE. More recently, I have learned from Jim McPherson's A PLACE NOT HOME, James Brown's LA DIARIES, Philip Roth's PATRIMONY, Kathyrn Harrison's THE KISS, Richard Hoffman's HALF THE HOUSE, Andre Dubus's BROKEN VESSELS, Jamaica Kincaid's MY BROTHER, and Jerald Walker's STREET SHADOWS. This list goes on. I've also felt braced by good studies of memoir, including Thomas Larson's mentioned above, Sven Birkerts' THE ART OF TIME IN MEMOIR, and WHEN MEMORY SPEAKS by Jill Ker Conway.
NT: How do you think teaching and Ploughshares affected your writing life? I say this having followed somewhat the same path, though not for as many years as you did, and having discovered that the editing biz and journal business in particular can suck up every hour of your available time, if you let it. Do you regret your time in the editing trenches?
DH: I have cautioned my former students for years not to put their creativity into starting magazines and presses—unless they are paid for it, which is unlikely, or unless "edit" is all they do (as opposed to production, distribution, fundraising, and business management). And the biggest condition of all: unless they feel they have no choice. They must believe that the most important art, ideas, and perspectives are categorically ignored and misunderstood in their literary situation and that nobody will champion them if they don't themselves. Of course many of them forge on anyway, bless them, and I hope without regrets.
In regards to Ploughshares (in its days without institutional walls) and to teaching at Emerson (after sixteen years of looking for a full-time position with my Ph.D. in hand, all of which I recount in SWEET DREAMS), I am grateful for the friendships, the communities of talent, and the shared belief that writing is everything. In different circumstances or with better luck might I have published early and written more? Early on, Dick Yates advised me not to waste my time with the magazine and its struggles. But who can second guess such things? He also believed in my novel, ANNA MAYE POTTS, which was taking me years to finish, while editors advised me to drop it and write something easier and more appealing, and while friends had finished their books, won big grants and earned above-ground success with major publishers—I think especially of Tim O'Brien, Andre Dubus, Jayne Anne Phillips, and Sue Miller. But I was who I was. I don't feel now, like Tillie Olsen (in SILENCES) that I am "a destroyed person," whose early promise was compromised, any more than I agree with Richard Ford, who once spoke of his avoiding parenting because each child would cost the time and energy of writing a book. I don't see that as a bargain for my nature.
In all, I've made my account. I have done my best with my talents. Writing, teaching, and editing are inseparable parts of meaning in my life.
NT: Agents and book editors increasingly, according to the conversations I've had, require an author to have a "platform" as well as an excellent book, before they consider publishing something. I don't even have an official question about this, I just wanted to know your thoughts.
DH: I haven't heard the term "platform" before, but I assume it means literary visibility, proven fans (even if not literary: music fans, political fans, sports fans), a claim to fame and to an existing market. Commercial book people are bettors hoping for sure things and quick returns. They always have been, of course. But if anything is certain in my publishing lifetime, it is that profit-minded publishers have given up on research and development. That is left now to the zealots, the nonprofits, MFA programs, and increasingly to the authors themselves. Samuel Johnson's definition of a patron has never been truer than today: "Is not a patron, my lord, one who looks on a drowning man with impunity, and when he reaches land encumbers him with help?"
NT: Where do you go for inspiration? Is it to rereading books you're familiar with, or to new material?
DH: Both. I think of literature as a conversation between the dead, the living, and the unborn. I read to join in and talk back. I reread (and teach) favorites in this spirit, from all of Shakespeare (and writing about Shakespeare) to the American Short Story, with a focus on Andrerson, Hemingway, Welty, Yates, McPherson, and Munro. Outside the classroom, I reread for different needs: to sharpen my idea of the novel, for instance (Ford's SPORTSWRITER, Fitzgerald's GATSBY, Tolstoy's ANNA KARENINA, Yates's REVOLUTIONARY ROAD). In college, I saturated myself in all things D.H. Lawrence, but haven't felt the urge to revisit WOMEN IN LOVE for years. I do reread Elizabeth Bowen's DEATH OF THE HEART and Tim O'Brien's THE THINGS THEY CARRIED.
In general, as a writer, I read to renew my sense that literature is possible. I read to sharpen style. I read for different ideas about form (for instance, Welty's narrative speculation inspires me). I read to recover my appetite for character and dialogue. I read for hard-won clarities. I read poetry for coming at things slant, for "the act of the mind in finding what will suffice." As for "new material," I feel obliged to review new books as often as I can, especially those by emerging writers. My students teach me with their enthusiasms for writers I don't know. Every serious writer has an individual culture, and to share in conversation, vision to vision, we need to appreciate each other's inspirations. Hence, for instance, Barth's talk about "ultimacies" in "The Literature of Exhaustion," challenges me to see what he sees in Borges.
Memoir and biography fascinate me as explorations of what we know, feel, and believe about plot and personality. But life itself, the muddle and challenge of loving, inspire me most. When I find myself at the loss for words; when I can't explain myself; when I have pent up anger and estrangement; when my best intentions are misunderstood; when I feel ashamed: those are moments that drive me to paper, to words. These, and the sheer beauties of life as well, the clear days when you can see forever.
NT: What's next on your writing agenda?
I have been going back to the lives of my siblings, especially their comings of age and their later, adult lives, and comparing them to my own and to those of my children. I have three novella-length sections finished so far, and am working on a fourth that should finish the book, which I call, FAMILY MATTERS. As I mention above, I want to get back into my novel about a rogue police chief and the town manager of a Boston suburb, about a third of which is written. I have different ideas for experimental stories that, along with uncollected ones, should make a collection. And then I have critical writing that I'd like to collect as MY LIFE IN LETTERS. I've also been honored to guest-edit the 40th anniversary issue of PLOUGHSHARES, due out in the fall of 2011.