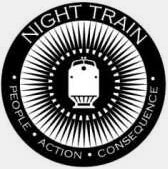 Funeral With No Music
by Timothy Gager
You know my dad was dead or dying
when my dog was dead or dying
so sudden she expired in my arms that
Sunday I was ill prepared to start the hole,
so I sat and paced, then slept till Monday.
It was me that drove the golfcart,
to under the Jane Magnolia tree.
Lady's matted body teetered as
the Hefty Bag crackled in the wind;
her tail stuck out of it.
None of this:
the flowers red-purple on the outside,
white on the inside,
smelled sweet, after
I sat there, my hair layered in sweat,
the shovel caked with dry dirt,
thinking dad deserves
to die alone, the amount of times
he cocked a gun to his head
fucking with all of us.
His funeral can be silent for all I care
just like the quiet I found in one
of the great discoveries
of my childhood, when I escaped
to his back yard to taste the small
drops of honeysuckle.
---
Timothy Gager is the author of eight books of short fiction and poetry. His latest, Treating a Sick Animal: Flash and Micro Fictions (Cervena Barva Press) features over forty stories, many previously published in various literary magazines. He hosts the Dire Literary Series in Cambridge, Massachusetts every month and is the co-founder of Somerville News Writers Festival